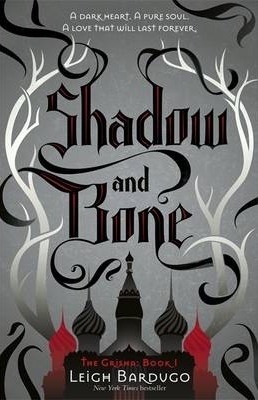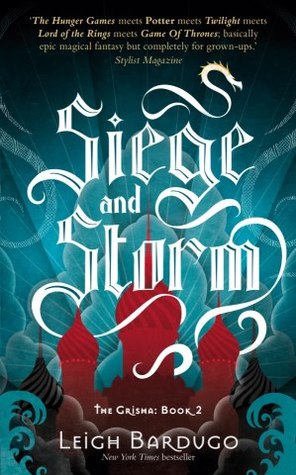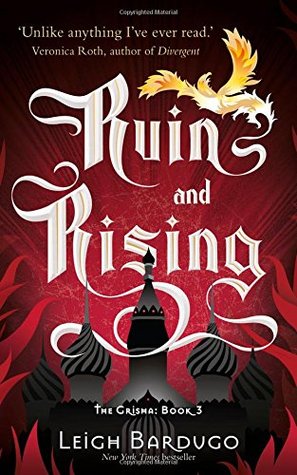 Image via Goodreads
After putting off reading
Shadow and Bone
(Book 1 of The Grisha Trilogy) for nearly two months, I finally picked up that book and read. Leigh Bardugo did not disappoint. The world that she crafted is so complex and beautiful and so real.
When I first started Shadow and Bone, it took me a while to truly get the story since I was confused about what the Grisha is. Turns out that Grisha is just what people with magical powers are called. Since the story is taking place in a country that resembles Russia, some Russian words are included in all the books. The Grisha Trilogy tells the story of a girl named Alina Starkov who discovered that she is a Grisha with the power to summon light. Hence, she had been dubbed as the Sun Summoner.
Out of all three books in this trilogy,
Shadow and Bone
is my favourite and I rated it a 5 star in Goodreads. I like the second book-
Siege and Storm
the least. I guess if there had been more scenes involving the Darking, I would've like it a whole lot more. I have to say the character development is done well and the writing is just awesome. In fact, most of the time during my read, I could easily imagine myself as Alina and watching the events play out in my head as if I was there in the story. The plot twists are unexpected and thus, making the story more interesting.
Now, I want to talk about the Darkling and Mal and Nikolai (of whom we met in Siege and Storm) The love triangle (or is it love square? Is there even such a term?) involved is executed well. And I find myself falling in love with all the three aforementioned characters. There are times when I would be rooting for one character and then I would change my mind again and again on who I hope Alina would end up with. Truth be told, I love the Darkling the best even though he is the antagonist of the story. In fact, I was caught off guard when I found out that he's the bad guy in Shadow and Bone. I was growing so fond of him then that I didn't even question his motive when he first kissed Alina even though the kiss did seem too soon. My second favourite would have to be Nikolai. He's confident and though he didn't really love Alina the way Mal does, I did wish that they'll grow to love each other as more than friends.
Ruin and Rising
marks the end of The Grisha trilogy. I really enjoyed the last book and am satisfied with how Leigh Bardugo ended this trilogy. In fact, the epilogue of Ruin and Rising is probably my favourite part of Book 3. All in all, I had fun reading this trilogy and look forward to reading more books by Leigh Bardugo.